In this book ten European friends of Armenia, among them professors and politicians, describe their love for this country. In moving and, at times, funny essays they depict dramatic events, lasting friendships, political struggles. We hear about lavash and brandy, genocide and revival, Yerevan and small God-forgotten villages in Hayastan and Artsakh. 
The authors describe how their interest in Armenia started, how it has developed, and how it continues today. They write about the things in Armenia that touch and inspire them, and they recollect some of their most unforgettable encounters with Armenians.
The authors have different backgrounds and come from different countries in Europe. What they all have in common is a sincere interest in and deep love for the Armenian people. 
ISBN 978-91-984101-3-6
​​​​​​​ | 
PRICE €23.00
Watch this interview with Svante Lundgren, co-editor of the book, by CivilNet.

This book is edited by

Svante Lundgren

and Serafim Seppälä. 
Svante Lundgren & Serafim Seppälä
Preface: Love in Time of War
Svante Lundgren & Serafim Seppälä
Introduction: Western Approaches to Armenia
Harald Bothner
Armenia, Bodil Biørn and Kragerø
Bernard Coulie
Living Memories
Frank Engel
Pour toi, Arménie – My Armenian Voyage of Initiation
Bálint Kovács
My Armenian Journey and How it Started in a Hidden Library
Svante Lundgren
From Tsitsernakaberd to Hollywood – My Armenian Journey
Jakub Osiecki
The Biggest Prize
Stephen Pound
You Can See the Truth Through a Stranger's Eyes
Kate Royster
Coincidence or God's Hand?
Silvia Schmid
Lesser Can Be Better – or How a Sea Lover Befriended Mountains
Serafim Seppälä
Philosophy of Being in Armenia
​​​​​​​
If you wish to order minimum 5 copies or more, please contact us at info@ninevehpress.com for a custom discount.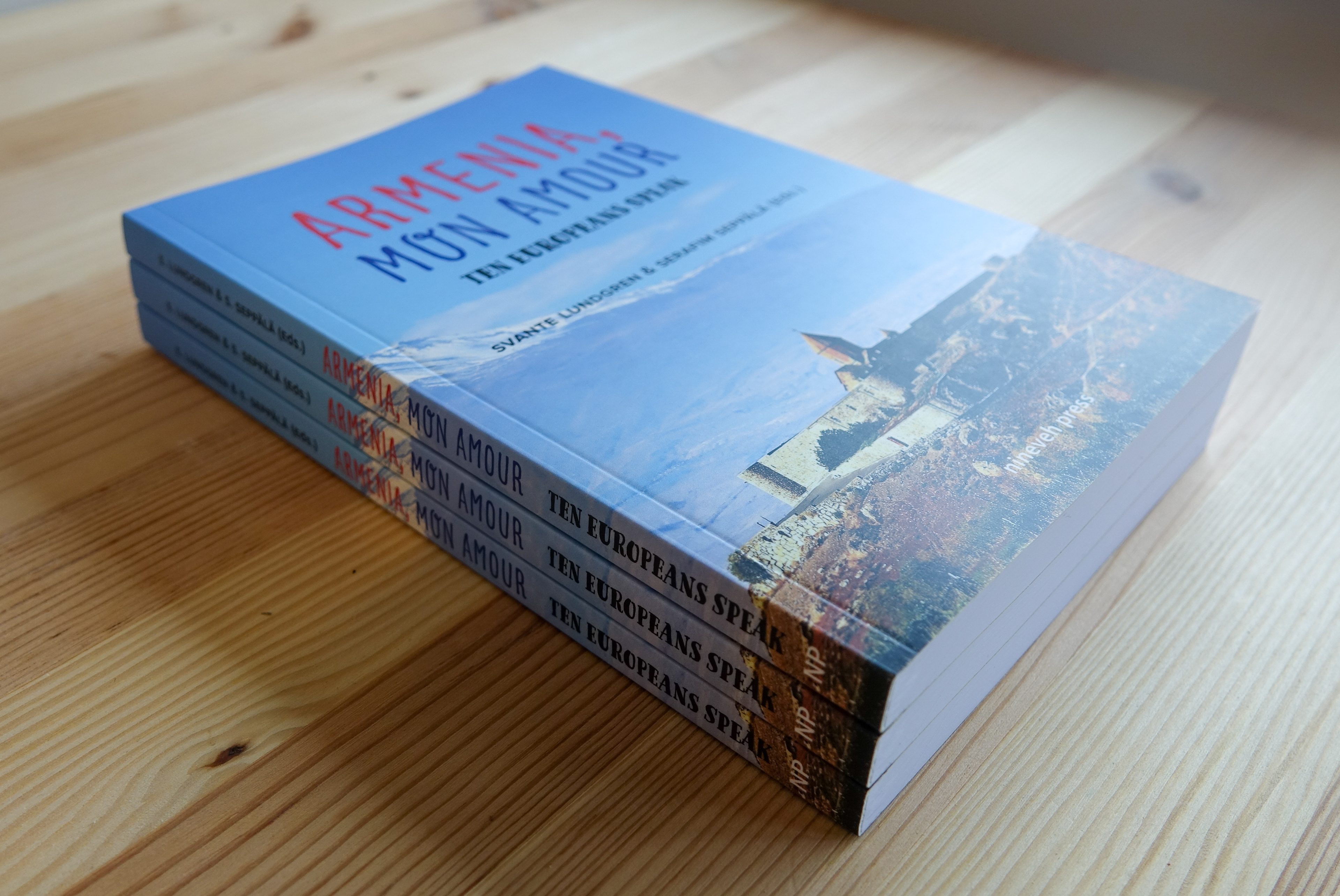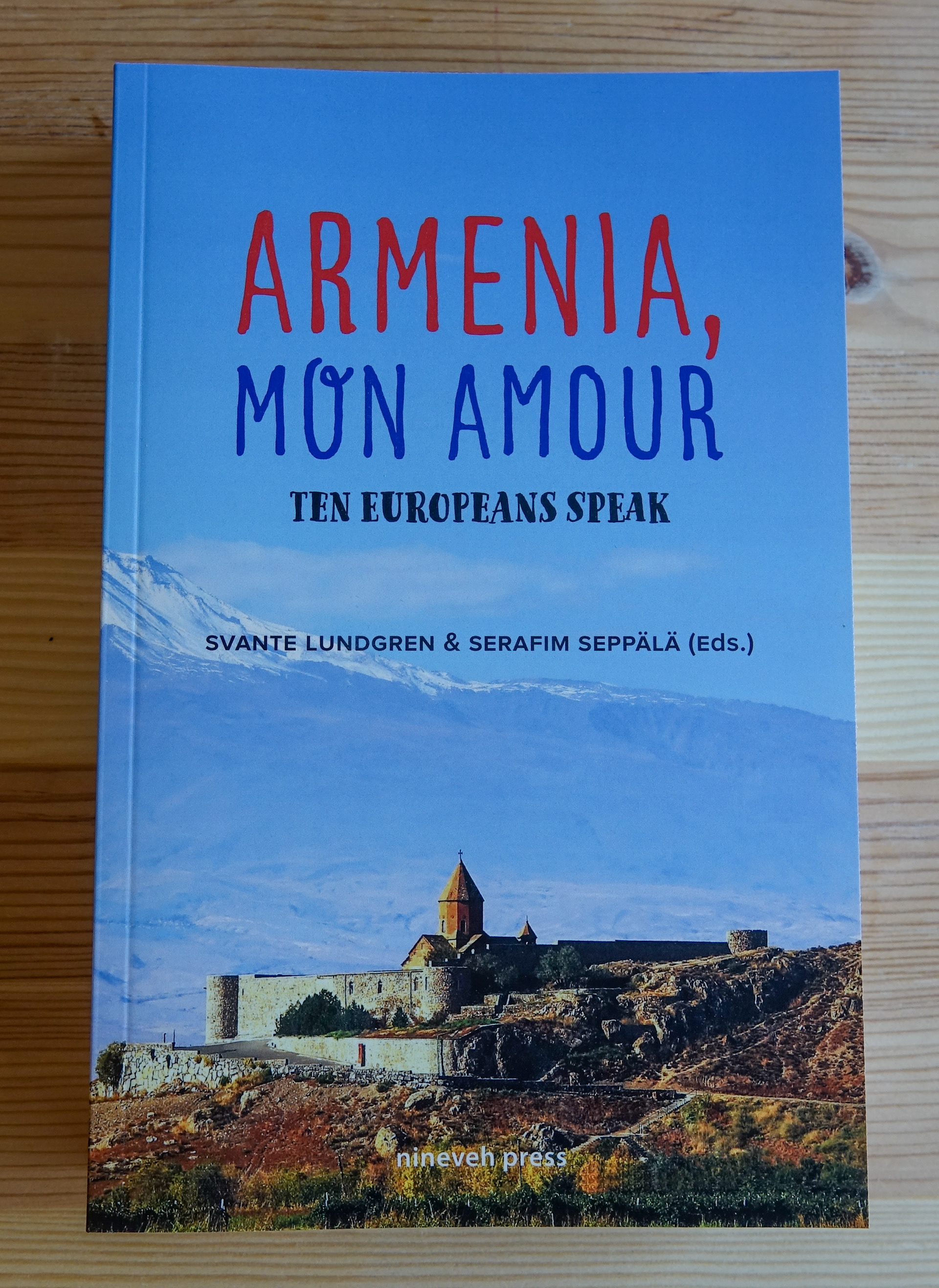 Armenia, mon amour

is published by Nineveh Press.

Nineveh Press is a publishing house specialising in publishing books about Assyrian history, culture and language. Nineveh Press publishes also books on Armenians, Pontic Greeks and other Christian minorities in the Middle East. Buy Nineveh Press's books online at www.ninevehpress.com
Copyright © 2021 Nineveh Press. All rights reserved. | +46-(0)70 408 57 28 | info[at]ninevehpress.com